In May we will knit a cute textured sock by the designer Elizabeth McCarten. This sock pattern is from 2012 and has only been knitted 39 times. I can not understand why!! I think it is a lovley pattern.
The name of the pattern is Brookline socks https://www.ravelry.com/patterns/library/brookline-socks
Suggested yarn is fingering 400 m/ 100 g and needle size 2 – 2,75 mm so I can see that the sizing is in the gauge here. There is only one stitch count (56 sts) available. The length of the foot and the leg are freely adjustable.
You can use only one color or knit the sock with contrasting toe heel and cuffs. as usual we try to use up yarn that we have 🙂
I hope you are ready to give this lovley sock a try.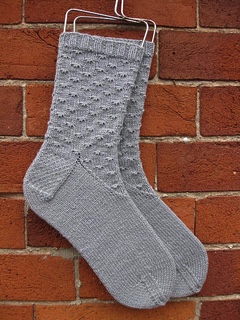 The easy knot stitch on this sock is the same as the one that appears in my Brookline cardigan, published in the Spring/Summer 2012 issue of the online magazine, Twist Collective. Since the knots, which are worked at a tighter gauge than in the sweater, might be uncomfortable inside footwear, I chose to limit the pattern to the part of the foot that typically peeks out of a shoe. The instep decreases, instead of moving in the usual downward diagonal line, go in the opposite direction to meet at a point on the top of the foot. The heels needed a bit of reinforcement because the yarn I used doesn't have any nylon; I thought that the "eye of the partridge" stitch looked more delicate than the standard heel flap slip stitch which creates vertical ridges.
Sponsors for May
@maria.sev61 with her project bag
Hobbii with sock yarn http://shop.hobbii.se/cia_sock-a-long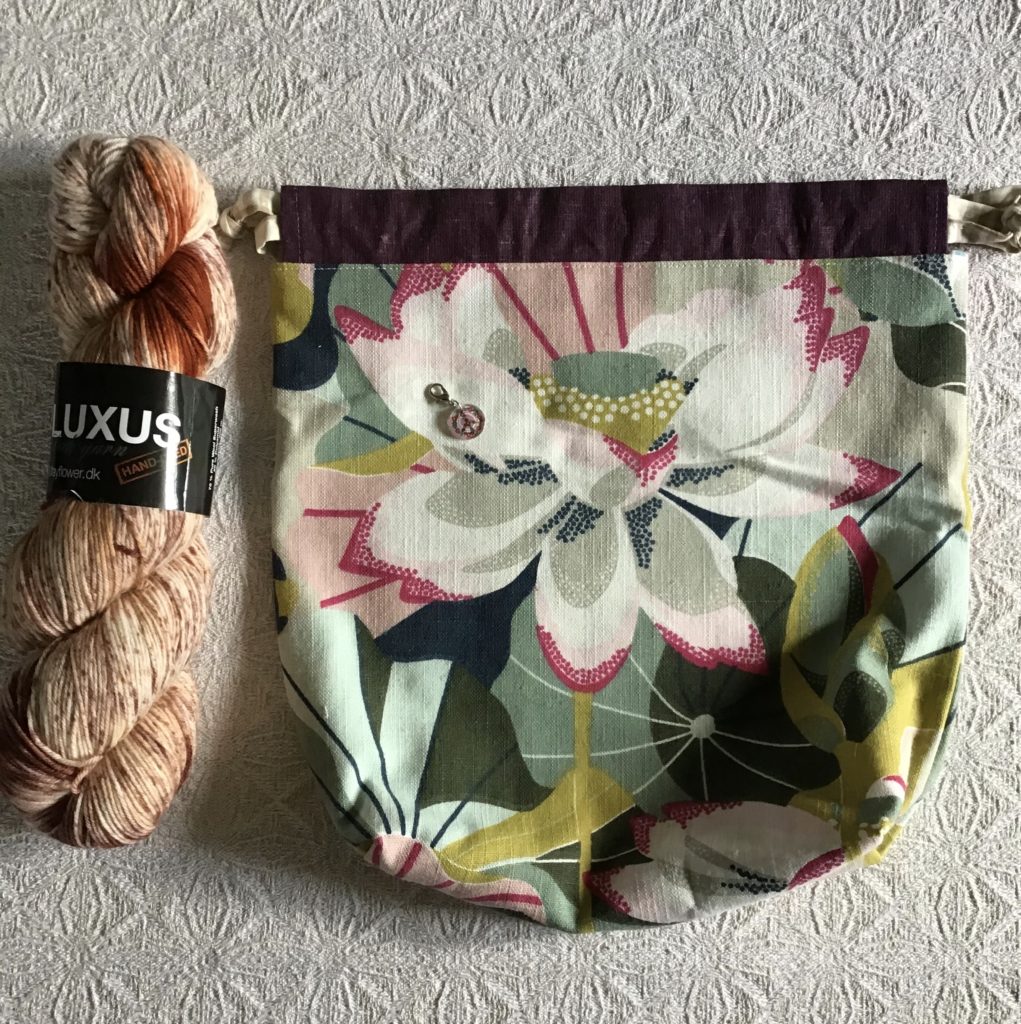 The winner will be announced here later / Theesteekje from Holland/ Netherlands